XR4Ti RADIATORS
Merkur XR4Ti Aluminum Radiators
XR4Ti 1985-1988 "Shorty" Aluminum Radiators $219.95
*
Shipping is automatically calculated for US residents, for shipping outside the US please contact us for a quote. AK and HI will require additional shipping costs as well.
This radiator is compatable with coolant hose routing for 1985-1988 XR4Ti.
(This is Version 2.0 of our shorty radiator; lighter and even better cooling capacity than the original version.)

Can be used as a replacement radiator as well as be helpful in intercooler installs. Clearance above the radiator is 4.25" .
XR4Ti 1989 "Shorty" Aluminum Radiator COMING SOON - ETA 10-31-2017
*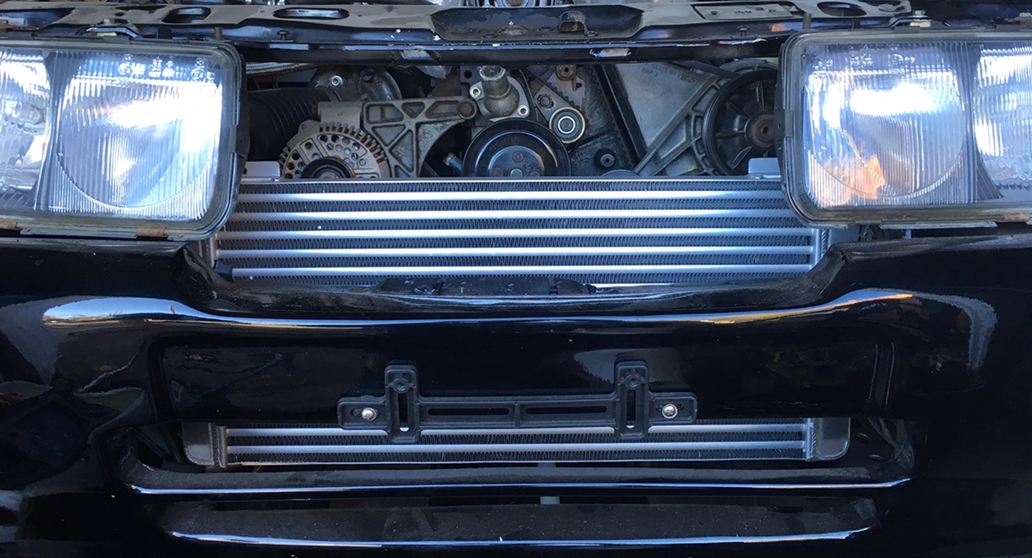 SHORTY RADIATORS FAQ's
How well does it cool since its so much shorter than the stock radiator?
Outperforms the stock radiator. Cooling capabilities will noticeably improve over stock.
How do you bolt the stock "puller" fan to this?
The stock puller fan cannot be used with this radiator. 12" universal mount radiator fans can be found very inexpensively to use. ($29.95 at http://www.siliconeintakes.com/ FYI). You can even fit 2 of those fans side by side if you feel necessary, however one will work just fine in most applications.
I have an automatic XR, what about the transmission cooler in the stock radiator?
Consider this to be a good opportunity to upgrade your radiator as well as trans cooler. Most auto parts stores sell external transmission coolers for under 30 bucks and will work much better that the stock one thats inside the factory radiator.
The stock lower radiator hose fits perfectly and the stock upper radiator hose can be used as well. However, we have found hose # 71679 from you local parts store to be an excellent upper hose to use with this radiator.
Bypass hose routing?
The middle port on the coolant bottle can be capped off just like it is from the factory on the automatic XR4Ti. The lower gravity feed hose on the coolant bottle should be T 'ed into the upper water pump hose (which is also done on the factory automatic XR4Ti). Installing a 1985-1988 coolant bottle "T" hose will give a clean, factory look to your install.